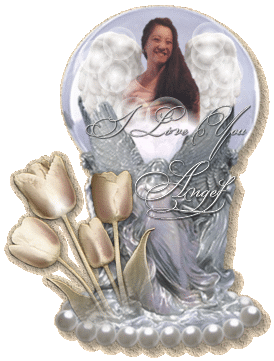 WISH YOU WERE HERE
Wishing you were here today
But I know it can't be this way
I think of you with each passing day
Together we'll be one - forever to stay
Each new day brings you closer to me
This is the way God meant it to be
Time stands between you and me
Sometimes it's hard for me to see
Until the day we can be together once more
Just want to say I love you so ever more
But I wish you were here but I'll just have to wait
But I will be waiting for you
AT HEAVEN'S GOLDEN GATES
ANGEL TOUCH
I felt a breeze which touched me today
I was touched in a special way
So light against my cheek I was gently touched
Could it have been an angel's touch
So long it's been since God called my child away
I close
I hear a soft voice "I LOVE YOU"
Please don't worry, I'm watching over you
My angel is always with me
And one day my angel I will see
MY RELEASE
I felt a release within my heart today
It felt really good but also sad in a way
I decided to accept my child is gone
Never more to return home

It's not I've given up hope you see
I know my child will always be with me
My child is gone, but never far away
I know we'll be together come some day
Oh yes, I miss my child so very much
Just to feel that wonderful touch
I still cry and the pain isn't gone
And sometimes I do feel so alone
I realized I need to let my child go
It was painful, but I felt better though
I sense happiness from my child
I felt a peace, I haven't felt in a while
I've started a new normal, a new me
I see light instead of darkness before me
This road will be long, detours along they way
I can do it for I am in control today
Poetry by
Doyle Alldredge

Our Angel
Nicole how you changed our lives
God smiled on us from above
He sent you to share our love
Oh how you touched our hearts
You were an angel
An angel that touched many hearts
We watched you grow over the years
Becoming a beautiful young lady
Our beautiful angel we loved so dear
Now our Angel is God's Angel
Residing in heaven above
An angel amoung angels
Our Sweet and precious Nicole
By Doyle Alldredge
2 February 2008
A Parents Pain
Without you I feel so alone
Yet others say I should be strong
They do not understand this pain I feel
My life now feels so unreal
I struggle each morning to face each new day
As I stare into the mirror I say to myself, noway
Only I must for my families sake
I wish this was just a dream, just a mistake
Your anniversary date is so hard to face
Seems a part of me is misplaced
Some how I'll manage to get through the day
Only to know I now await your birthday
Doyle Alldredge
7 December 2007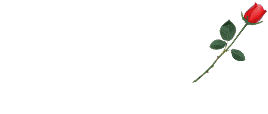 REMEMBER ME
I never meant to leave you,
Could I have only stayed,
We would be going on in life,
With all the plans we made.
Now all the hopes and dreams we shared,
Are but sweet memories;
For you to tuck inside your heart,
Now when you remember me.
Remember all the good times,
And all the joy we shared.
Remember how you touched my life,
An how I really cared.
Think back on all the laughter,
And wipe away the tears,
You still have many mimles to go,
And will have many years.
Don't look back...look forward,
This day is a brand new one,
And as you travel on in life,
You'll take a bit of my heart.
I never meant to leave you,
But still your not alone
For as long aw my love lives in you,
I'll near really be gone.
Allison Chambers Cixey
(c) 1995

Bonds of A Mother And Daughter
A mother's and daughter's bond is great
Knowing each other's hearts is no mistake
There is a love between them like no other
That's the bond of a daughter and mother
It doesn't matter the age of her child
The mother's bond is with her all the while
It's a special gift to all mothers
And is gradually passed on to their daughters
Though death may come separating the two
The bond of a mother and daughter remains true
So no matter where they may be
The bond of a mother and daughter shall ever be
© 28 December 2006 Doyle Alldredge
I Miss You
My eyes can no longer see you
My hands can no longer touch you
No longer can I hear you
I call for you but no answer returns to me
I cry for you but it doesn't bring you back to me
I try to dream of you but none come to me
I loved you and love you still
I thought of you and think of you still
I miss you now and forever will
© 28 December 2006 Doyle Alldredge

So Close To You
I close my eyes to see you
I see your beautiful smile that adorns you
I seek your voice so missed by me
I'd love to have you back with me
So close to you, yet so far apart
As I picture you the tears begin to start
My love for you has never died
My child you are my pride
When I'm alone and thinking of you
So much in life I wanted for you
Your dreams can never be
God is in control of our destinies
So close to you, yet so far apart
As I picture you the tears begin to start
My love for you has never died
My child you are my pride
By Doyle Alldredge


The Anniversary
I cannot believe it's the anniversary
That death came and carried you away
Sometimes I feel as if time has stood still
And your death was only yesterday
My heart was replaced with emptiness
Where love for you had been
I did not willingly replace you
Grief showed up and moved right in
Slowly I'm pushing out this grief
Replacing it with memories of you
My love and thoughts are refilling the space
I'll never let this grief replace my love for you
I have never lost my love for you
This grief has only temporally separated us
Grief does strange things to a parent
But never will it replace the love I have for you
Time has a way of bringing healing to a heart
Even though the pain and sorrow may stay
God will always get me through each day
When I reach heaven He will take all my pain away
Until God brings us together
I want you to always remember
No matter the feelings or things I may say
My child, my love is for you is forever
© 12 November 2006 Coleman Doyle Alldredge





YOU'RE STILL WITH ME

Though you are gone

I know you are still with me

In the simple things

I used to never see

one day while walking

I chanced to see

A butterfly

Seeming to follow me

In the yard one day

A little bluebird up in a tree

Singing its song

To no one but me

Then early one morning

Right after the sunrise

On a rosebush where no roses ever grew

Was a beautiful rose, much to my surprise.

All these things happened for a reason

Just for me to see

It's just your way of showing

You are still with me

DREAM THE DREAMS

Lord, may I dream the dreams

All parents, who's lost a child, wants to dream

To see their child just one more time

Tonight Lord, may I have mine

Though I may not feel their touch
Only to see my child would mean so much

To hear their voice calling my name

I would feel I was with them once again

Lord, I'm glad my child is with You

Now once again I ask of You

Let me dream the dreams

All parents, who's lost a child, wants to dream

To dream of my child to be healthy once more

Sharing our happiness together once more

Seeing my child so full of glee

Oh Lord, it would mean so much to me

Lord I hope You hear my prayer tonight

It's the same as all the other nights

Lord, may I dream the dreams

All parents, who's lost a child, wants to dream

Doyle Alldredge

Connie

My thoughts and prayers are with you as your remember

your precious Nicole on her 23rd Birthday in Heaven..

With Love

Maggie


Lord I Thank You

Lord, I thank you for my child
You've called home to you,
Thanks for lending her for awhile
May she become an angel for you.

Lord, I don't mean to be ungrateful
Though it may seem that way
To have had this child, I'm thankful
Though I wish she was here today.

Lord, so much I wanted to do
So much for us to see
Now that she is gone
Her children I'll never see.

Lord, help me to understand
Why it had to be
And when I become so filled with grief
Lord I ask....will you comfort me???
By Coleman Doyle Allredge

TIME
is not kind to grieving parents
Mankind cannot understand our plight
Our pain is unlike any other pain
We have lost our child, it just isn't right
We don't understand, why our child God?
We plead with all our might, we try to bargain
Our lives are now so terribly shattered
How can our lives ever be normal again
The constant reminders are there every day
This child of ours, so very much a part of our life
Memories and snapshots of a child who couldn't stay
A child who forever will be missed in every way
We live in a world of shock and numbness
Friends who don't know what to say to us
Our lives now hold so much emptiness
We retreat into our own selves. so much sadness
In time we come to realize that our loss is permanent
Reality has set in, a new life for us to cope with now
Holding tight to every materialistic item of our child
Recalling all the good times, never fearing abandonment
Our empty arms ache for the lost hugs
Our hearts ache for the deep pain inside
Hoping to at least get a glimpse in a dream
Our angel child who is on the other side
Poetry has been written by
Susan Smith...Groww Heavenly Angels
In Memory of her daughter
Eve Weidmer
10/10/78 11/11/04

A MAGICAL DOOR
I wish I had a magical door
Which only I may open
Whenever I got lonely for you
I'd open that magical door
On the other side I'm sure I would find
A place like no other place I've been
A land more beautiful that I've ever seen
A land where there is no time
I'd walk and may find you sitting under a tree
Arranging a beautiful bouquet of flowers
I'd run as fast as my feet would go
Grab you and pull you close to me
We would have a great time together
As we talked of family and friends
I tell you how much I missed you
And wish for us to stay together
I wish I had a magical door
I know it could never be
I can always close my eyes
And picture walking through the magical door
Doyle Alldredge

From Karen Kristy's Mom
&
(My special Friend)
Is one more time enough?
What would I say if I knew
It was the last time that I would see my precious child alive?
Would I come up with the right words?
Would I hold you tight enough?
Would I scare you with my fears?
Would you hate me for my tears?
If I knew that day what was in store,
Would I ever let you out of my sight?
Would I keep you near, holding you tight
For the rest of your life?
Would I ever be able to let go?
People often wish for one more time.
One more minute.
One more hug.
One more word,
But would it ever be enough?
Enough to tell you how much you mean to me?
Enough to say good-bye to your precious smile,
Your beautiful self, wonderful soul?
Never. Never.
Every time I'm asked to make a wish,
I never wish for one last chance to say good-bye.
What comes to my heart is always the same.
Always your name – I wish you were here.
Not for a last good-bye,
Not for a last hug, kiss or smile,
But alive, here, forever.
It will be my only wish for the rest of my life.
Thanks Karen I love this poem


WE WALKED TOGETHER
We walked together, you and I,
A mother and her daughter
We had hopes and dreams for tomorrow,
But tomorrow didn't come.
We walked together, you and I,
We talked, we laughed, we loved,
We shared so many happy times
And for that, I thank God above.
We walked together, you and I,
But only for a short time.
For all too soon it ended
Leaving broken hearts behind.
And even though I miss you,
More than words can say,
I thank God that I got to walk with you
Every moment of each day...
Author Unknown

Mom misses you so
I'LL NEVER
I'll never forget the day
God chose to take you away
I'll never forget how time stood still
When told of your death...it haunts me still
I'll never be able to see you again
Give you a kiss, a hug, or hold your hand
I'll never hear you tell of your dreams
To know your wants, your needs, your daily routines
I'll never again hear you say...I love you
We will never share a laugh or two
I'll never hear the songs you sung
Or see the accomplishments you could have done
I'll never get over losing you
I pray my memories will get me through
I'll never understand the reasons of how and why
That it had to be you ...who had to die
I'll never stop loving you
I make this promise to you
I'll never give up to be with you once more
So please wait for me...by heaven's door.
Coleman Doyle Alldredge

www.geocities.com/SweetT_Designs

Mom please listen to me
As I take time to write.
I see parents struggling daily.
Their pain is such a fight..

All of us who have gone on
And left the rest of you behind.
We're ok. Mom, I promise.
Heaven is beautiful, and God is kind

You used to tell me that one day
God would call and take you home.
You told me you'd make me strong
So I would stand tall when alone.
But things happen sometimes, Mom
That does not go in our plans
,
I wasn't scared,Mom,
When God held out his hand.
I didn't want to leave you.
I didn't have time to say Good bye
When the angels said, "Come with us"
There wasn't time to question why.

I've watched you daily,Mom.
It hurts to see you cry.
I don't want you to be unhappy,
Just because we didn't get to say Goodbye
Tell the others what I'm telling you,
So many parents need to know
That Earth was just a lay over
We had another place to go.

I know you miss me, Mom
I know your heart was broken in two.
But God really needed me
Because my earthly life was through.

I'm always alongside you.
I smile and touch your hair.
I whisper" Mom, I love you"
You just can't see me there.

I'm the one who gently touches you
On your shoulder when you're sad
I'm Happy now that you finally found
God again, and are no longer mad.

Tell the parents, Mom, for me
That all of us kids are okay.
God had plans for our lives
When he called us home that day.

I love you, Mom, I always will
And remember I'm not far away.
We're going to be together
When God calls out your name.

Thank you Katherine for sending me this poem
myemail/angel friend


My Beloved
(Dedicated to all our angels in Heaven)
The pearly gates are open wide,
To let an angel come inside.
No more tears no more pain,
Just sweet peace forever to reign.
You've done your work here on earth,
None but God knows your heavenly worth.
The master's voice you did obey,
His praise you sang both night and day,
Though friends and family weep for you,
We understand our heavenly Father
Needed you.
The time we shared was just a loan,
For now He's called you to your heavenly home.
Our hearts may be heavy and our tears may fall,
We're not to question for Christ knows all.
~ Ruth Scott ~

LORD GIVE ME STRENGTH'
Lord give me strength to carry on
Help me keep my house a home
My pain and sorrow keeps me down
Without my child being around
It's hard to be the person I need to be
Will you please Lord...help me
I cannot go this alone
I need your help to carry on
Give me strength Lord to make the day
Without you Lord there is no way
I know I should and must carry on
Oh how hard when one's not strong
Help me with this burden of grief
Lord I got to have some relief
Please change me back as I use to be
My family really needs...the old me
Lord Grant me the strength each day
So I can travel along life's pathway
Help me to understand I'm not in this alone
Help me keep my home a home
Coleman Doyle Alldredge
5?06/2005

I Thought Of You

I thought of you with love today, but that is nothing new.
I thought about you yesterday, and the day before that, too.
I think of you in silence, I often say your name,
But all I have is memories and your picture in a frame.
Your memory is my keepsake, with which I'll never part.
God has you in his keeping, I have you in my heart.
I shed tears for what might have been, a million times I've cried.
If love alone could have saved you, you never would have died.
In life I loved you dearly, in death I love you still,
In my heart you hold a place no one could ever fill.
It broke my heart to lose you, but you didn't go alone,
For part of me went with you, the day God took you home.
~ Author Unknown

Native American Prayer
I give you this one thought to keep~
I am with you still ~~ I do not sleep
I am a thousand winds that blow.
I am the diamond glints on snow,
I am the sunlight on ripened grain.
I am the gentle autumn rain.
When you awaken in the morning's hush,
I am the swift, uplifing rush
Of quiet birds in circled flight
I am the soft stars that shine at night.
Do not think of me as gone ~~
I am with you still ~ in each new dawn

A Head Start On Heaven
When those we love has passed away
Our hearts at first are sad,
But here is a thought to comfort us
And a reason , instead , to be glad~~
They just got a head start on heaven
and beat us there by a little while.
they are already hearing the angels sing
And looking down on us with a smile.
The ones of us left behind
Will miss them here below
But when it's time in God's own plan
It will be our turn to go
Then we'll meet again in heaven,
And be together for evermore,
They'll be waiting there to welcome us
When we arrive at heaven's door.
Author Helen Bush

This Poem Was Put In Our Hometown Newpaper, In Memory Of Nicole!

I'm Free

Don't grieve for me, for now I'm free

I'm following the path God laid for me.

I took His hand when I heard him call;

I turned my back and left it all.

I could not stay another day,

To laugh, to love, to work or play.

Tasks left undone must stay that way;

I found that place at the close of day.

If my parting has left a void,

Then fill it with remembered joy.

A friendship shared a laugh, a kiss;

Ah yes, these things, I too will miss.

Be not burdened with times of sorrow

I wish you the sunshine of tomorrow.

My life's been full, I savored much;

Good friends, good times, a loved ones touch.

Perhaps my time seems all to brief;

Don't lengthen it now with undue grief.

Lift up your heart and share with me,

God wanted me now, He set me free.

~© Linda Jo Jackson~

April 9, 2004

Grieving Silently

Why must I grieve silently.

When my heart is so loudly screaming?

The emptiness I feel is consuming me.

Oh God how I wish I were dreaming.

The silence arround me is deafening.

For nobody knows what to say.

To comfort this agony I'm feeling.

Since my daughter went away.

And each day the sun continues to rise.

And the earth is still turning.

Though my world has come to a screeching halt.

No one can ease my yearning.

For a part of me has vanished.

And a part of my heart has died.

And no one can hear my heartache,

or feel the turmoil I carry inside.

And I'll go on grieving silently.

And exist on a different plane.

And I'll keep my love for her deep in my heart.

Until we see each other again.

AUHTOR UNKNOWN

WE DO NOT NEED A SPECIAL DAY

We do not need a special day

To bring you to our minds

The days we do not think of you

are very hard to find

Each morning when we awake

We know that you are gone

And no one knows the heartache

As we try to carry on

Our hearts still ache with sadness

And secret tears still flow

What it meant to lose you

No one will ever know

Our thoughts are always with you

Your place no one can fill

In life we loved you dearly

In death we love you still

There will always be a heartache

And often a silent tear

But always a precious memory

Of the days when you were here

If tears could build a staircase

And heartaches make a lane

We'd walk the path to heaven

And bring you home again

We hold you close within our hearts

And there you will remain

To walk with us throughout our lives

Until we meet again

Our family chain is broken now

And nothing seems the same

But as God calls us one by one

The chain will link again

Written by:

"Connie Dyer"

Remember me

Remember the way I was

remember me and the love we shared

I might be gone but you must carry on

just because I'm gone doesn't mean I'm dead

As long as you keep me in your memories

I'll never truly be gone

for when you need to talk

I'll be there to listen not as something you

can see but as something you can feel

Remember me the way I was

remember me and the love we shared

God has graced me with enough time

to do what he wanted me to do

That was long enough for me

because I'll have lived a fulfilling life

and I'll have completed this leg of the race

for all the pain and sorrow I'll know it

no longer for God will have taken me

away from it all

And now I'll never hurt again

I know the heartache your feeling

And I wish I was there to comfort you

Just know that I'm in a better place

now watching over you remember me the

way I was remember me and the love we shared

Author Stewart W. Jones

Nicoles cousin

If I Could Have A Lifetime Wish

If I could have a lifetime wish.

A dream that would come true

I'd pray to God with all my heart for yesterday and you

A thousand words can't bring you back.

I know because I have tried.

And neither will a million tears,

I know because I have cried.

You left behind my broken heart,

and happy memories too.

I never wonted memories,

I only wanted you

Author Unknown

NO VACATION
There is no vacation
From your absencs
Every morning I awake
I am a bereaved parent
Every noon I feel the hole in my heart
Every evening my arms are empty
My life is very busy now
But not quite as full
My heart is mended
But not quite healed
For the rest of my life
Every moment will be lived
without you
There is no vacation from
your absence
Kathy Boyette, TCE
Mississippi Gulf Coast

THE EARLY MORNING LIGHT
In the early morning light
You see the sadness of this day
And hold the memories of my angel
How when my angel flew away
No one can comprehend
the sadness this day brings..
No laughter can be heard,
Not even a bird sings,
For the angel of our life,
received wings made of gold,
Brought happiness to heaven
Left and emptiness here untold.
So in the early morning light,
I just try to find a way..
To see clearly why my angel..
Took angel wings and flew away!
Yes in the early morning light,
I can still feel my angel's touch,
And will always remember that
My angel loves me so much
Kaye Des'Ormeaux(c) 1999

When Tomorrow Starts Without Me
When tomorrow starts without me
and I'm not there to see
If the sun should rise and find your eyes
All filled with tears for me
I wish so much you wouldn't cry
The way you did today
While thinking of the many things
We didn't get to say
I know how much you love me
As much as I love you
And each time that you think of me
I know you'll miss me to
But when tomorrow starts without me
Please try to understand
That an angel came and called my name
And took me by the hand
And said my place was ready
In heaven far above
And that I'd have to leave behind
All those I dearly love
But when I walked through heavens gate
I felt so much at home
When God looked down and smiled at me
From his great golden throne
He said this is eternity
And all I promised you
Today for life on earth is past
Today it starts anew
I promise no tomorrow
For today will always last
And since each day is the same way
There's no longing for the past
So when tomorrow starts without me
Dont think we're far apart
For everytime you think of me
I'm right there in your heart
David M Ramano

A Message From Heaven
I am not so far from you
Just a little way beyond
Past the cares and past the pain
Far past my earthly bonds
When you feel you miss me most
As years go drifting by
Each memory will prove to you
That our love will never die
For our memories are but a touch
From the fathers gentle hand
To heal your pain and mend your hearts
To help you undertand
That while I left you far to soon
I did not leave alone
For the father sent his angels
To gently take me home
Take comfort when you think of me
Keep my love alive in your heart
And with the warmth of each memory
We will never be apart
Allison Chambers Coxsey